Location
Fergus Falls, MN
Transit Alternatives, Fergus Falls, MN is looking forward to hosting the 30th Annual Minnesota State Bus Roadeo this year. The Roadeo Committee has been working hard to make this year's event a huge success; we have several activities planned and great prizes to be given away. Whether this is your first year competing or you are a Roadeo veteran, the Roadeo gives all participants a chance to learn from others' experiences and to be recognized for the job they do every day while vying for top honors.  
Fergus Falls has something for everyone! Otter Tail County is known for having over 1,100 lakes which makes the area very attractive for those who like to canoe, boat, water-ski, fish, swim, sail or windsurf.  
If you enjoy walking, jogging, biking, in-line skating or snowmobiling in the winter, the Central Lakes Trail begins in Fergus Falls and joins the Lake Wobegon Trail for a total of 135 miles of beautiful scenery and wildlife. One Mile Prairie, just off Hwy 210 is 2 miles of walking trail through native prairie with over 100 different species of native grasses and wildflowers. Take a stroll along the Riverwalk path downtown Fergus Falls, along the Otter Tail River to Veteran's Memorial Park. Pebble Lake/DeLagoon Park a five-minute drive from the city, has a public beach and offers camping, softball complexes, soccer fields, playgrounds and boat access to the lake. If you drive east on Mt. Faith you will find Broken Down Dam, the dam gave way in 1909 but the ruins create a beautiful, rustic, scenic attraction and a great picnic area. The Orwell Recreation Center on Co Hwy 15 on the Otter Tail River has a new dike, new rock shoreline and new playground equipment. Glendalough State Park, located three miles NE of Battle Lake off Hwy 16 and Maplewood State Park six miles E of Pelican Rapids on Hwy 108 offer camping, swimming, hiking or biking. Tour the old mill, fish off the banks or have a picnic at Phelps Mill County Park 20 miles NE of Fergus Falls on County Rd 45, or hike the quarter mile to the top of Inspiration Peak State Park for a panoramic view of several lakes and parts of three counties, 1750 feet high and 400 feet above the surrounding country side, located off Hwy 38.
Downtown Fergus Falls offers the Center for The Arts, home of exhibits, concerts, movies, plays and more. The Otter Tail County Historical Society Museum is recognized as one of the top county historical societies in Minnesota. Kaddatz Galleries, features the work of local artists, or visit the Westridge Cinema 5 theater located in the Westridge Mall to view the latest movie releases.
The I-94 Speedway located in the Industrial Park hosts WISSOTA sanctioned races every Friday night during the summer, green flag at 7:00pm, gates open at 5:00pm. Northern Aire Lanes is a 20 lane bowling center with a restaurant that serves the original hamburger and old fashioned malts, along with a variety of other sandwiches, soups and pizza.  
There are several golf courses in the area open to the public. The Pebble Lake Golf Course is an 18 hole champion golf course, off County Rd 82; they offer a state-of-the-art practice facility, golf shop, golf lessons, cart & club rental and full-service refreshments at Tavern 59. A few miles out of town is Stalker Lake Golf Course/Bar and Grill located off Dalton Course Road and Thumper Pond Golf Resort, Ottertail, MN sits on 250 acres with an 18 hole champion golf course, an indoor water entertainment center, lounge, restaurant, suites and RV sites with full hookups.
Looking forward to your visit to Fergus Falls!
Sincerely,    
Sel Formo – Roadeo Co-Chair                
Transit Alternatives Otter Express                
selfo@paiff.org                        
218-998-5665 or 218-770-3712  
Cindy Rogholt – Roadeo Co-Chair
Transit Alternatives Otter Express
cindyr@paiff.org
218-998-3002
MEAL INFORMATION
Friday dinner: Pizza party
Saturday breakfast: Midwestern breakfast buffet
Saturday lunch: Sandwiches from a local caterer out at the Roadeo course
Saturday dinner: Burgundy sirloin tips, lemon pepper cod, parsley buttered roasted potatoes, green beans amandine, garden salad, cake
Vegetarian options will be available at all meals. If you will be attending and have another dietary restriction, please contact Laura.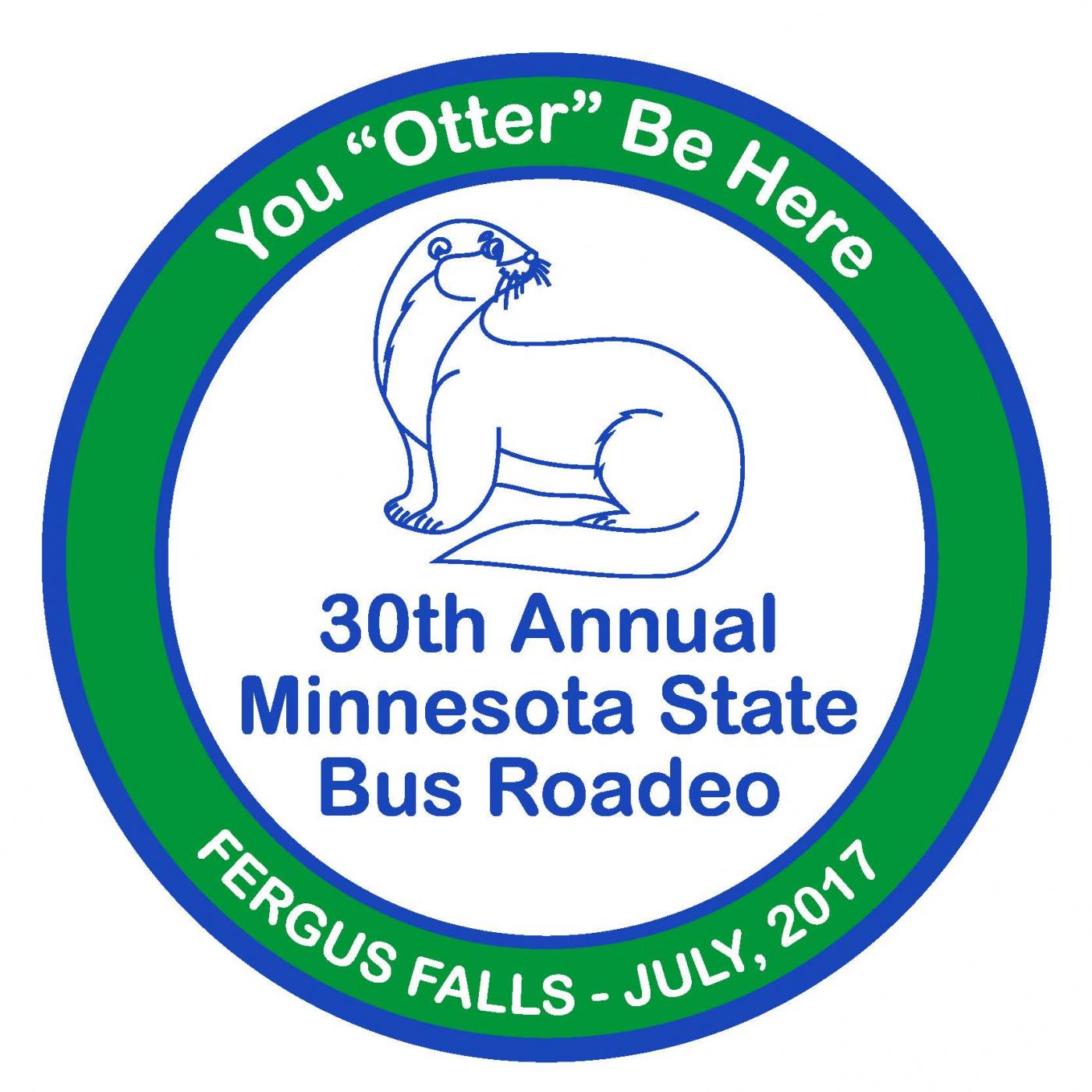 Event Accommodations
HOST HOTEL: Bigwood Event Center - Country Inn & Suites
Starting at $120/night
Call 218-739-2211. The MN Public Transit Association room block is FULL as of 6/6/17.
Starting at $110/night
Call 218-739-3900 by 6/23/17. 
Starting at $115/night
Call 218-736-5787 by 6/30/17 and ask for the MPTA State Roadeo room block.